Slide 1
SERVER SUPPORT LONDON
Small business server support services
for Microsoft Server and Linux Server Variations
Small Business Server Support
A comprehensive range of server consultancy and support services.
Server Support for small to medium businesses.
Remote technical support available Worldwide.
On-Site support available in London and the South East and other areas around the M25 subject to a call-out fee.
Monthly IT Support Contracts available.
Server Installation, Migration and Maintenance.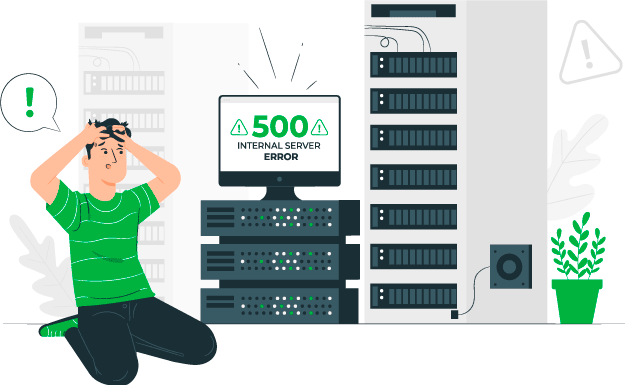 Microsoft Windows Server Support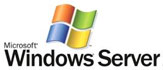 Small Business Server Support is provided on all Microsoft Windows platforms including Small Business Server, Microsoft Exchange Server, SQL Server, ISA Server, and IIS. Microsoft server support is available both remotely and on-site, either on an ad-hoc basis or on a monthly computer maintenance contract.
We support the following versions of Microsoft Windows Server (Standard and Essentials);
HP Server Server Support
Dell Server Support
Microsoft Server Support
2016 Server Support
2019 Server Support
Small Business Server Support
Microsoft Exchange Server Support
SQL Server Support
Active Directory Support
Server Support London
As well as Server Maintenance services, we also provide full Windows Server Installation and new office setup. New businesses often struggle with server and networking installation. Why not contact us for a no-obligation quote.
Ubuntu Server Support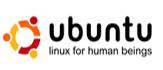 Ubuntu Server Support. All versions of Ubuntu Server are supported including the installation of software, general housekeeping, and server maintenance.

Ubuntu server support is available both remotely through an SSH tunnel or by making an appointment for an on-site visit. This service is available on an ad-hoc basis subject to engineer availability or is included in our monthly computer maintenance contract.

If you're looking to install Ubuntu Server, we are able to provide you with professional Linux server support and ongoing server maintenance. We provide support for all Ubuntu Server services. Ubuntu is a great business and home Linux server.
Centos Server Support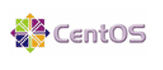 CentOs Server Support is available both remotely through an SSH tunnel or on-site either on an ad-hoc basis or on a monthly Server Support Contract.

We provide a range of services including CentOs Server Setup and Installation. CentOs is a secure and reliable Linux server system that includes the CentOs Web Server and CentOs Mail Server at zero cost. Let us create you the perfect CentOs server reducing the costs of purchasing those expensive Windows licenses. CentOs VMWare Server support is also available.
VMWare Server Support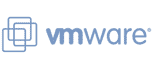 VMWare server Support is available for both ESX and ESXi server editions of VMWare. VMWare Virtualisation can drastically reduce your power usage, maintenance, and hardware support costs. Multiple servers and workstations can operate on one physical box.
VMWare installation and virtual server support is available throughout the UK via remote support. If you're based in London, On-Site Support is also available.
Other Technologies Supported
Veritas, Backup Exec
SQL Server
VMware, ESXi, VirtualBox,
Apache, IIS
Samba Support
Open VPN
BIND
RAS, TCP IP, DNS, DHCP Issues
Microsoft VPN
Terminal Server (RDP),
Draytek Routers
Watchguard Firewall
F5 Big IP Load Balancer
SSH, FTP, SFTP
...and many more.
UK Data Centre Support
We provide Global IT Support to our worldwide partners with 24x7x4 (4 Hour Response) for their mission-critical systems on behalf of their clients. SysFix has worked in Data Centres in and around the UK providing support to high-profile Banks and companies including Google and F5 Networks.
T1 connectivity
Cisco Router Installation
Racking
Hardware Swapouts
CAT5 Cabling
F5 Big IP
Windows and Linux Servers
Fair, Uncomplicated Pricing
IT Support in London and beyond. IT packages that aim to improve business efficiency, security, and productivity at a fair price.


Server Support - Latest Blog Posts
Benefits of a Server Maintenance Agreement
Reduced Downtime
Our server maintenance contract monitors your servers both day and night. We are alerted to possible faults and take action before they turn to more serious issues preventing extended downtime.
Fixed Monthly Fee
You pay a fixed monthly fee for unlimited server support and ongoing maintenance. The only extras you'll pay are for On-Site visits, cloud backup, antivirus and any subscription service such as office 365.
Patch Management
We ensure your servers are patched with the latest security updates to keep security holes closed tight. We also deploy WSUS to reduce the load on your internet connection of multiple machines downloading the same updates over and over.
Out of Hours Maintenance
We run the majority of server maintenance tasks outside of your businesses working hours which means your staff can work without interruption.
Managed Backups
We set up and configure your onsite backups and monitor them for any failures or technical issues. We manage the entire backup process to ensure your data is safe.
On-Site Support
In the unlikely event that you have a catastrophic server failure, a member of our highly skilled team will visit you to either perform a server restore from backup or troubleshoot the issue. We guarantee to be there the same day on our premium plan.
Book an Appointment
To support obtain technical support for your small business server, please complete the form, giving as much information as possible. Alternatively, you can call us on 020 3095 7740.


We provide both remote server support and on-site visits as well as regular server maintenance contracts.