Slide 1
DATA RECOVERY LONDON
Hard drive data recovery services for Laptop, Desktop Computer and Servers. UK Wide Service.

STOP: If you have deleted a file or folder by accident or you suspect data loss from a faulty drive, then turn off your equipment immediately. This increases the chance of data being able to be recovered.


Memory Card Data Recovery
Recover photos from digital camera cards including SD, Micro SD and Compact Flash. We may be able to recover deleted photos or un-format your memory card. It is important not to save any further data to the card until recovery has been completed. To be able to recover data from your storage card, it must be a fully working card, recognisable by a camera or PC. Cards that are not recognised or are damaged would need to be sent away to a lab.

USB Drive Data Recovery
We can recover deleted files and folders from USB memory sticks. Data Recovery from USB is harder than most other media recover due to the digital technology used. If your USB disk is totally dead, this would need to be sent to our data recovery specialist as this is an extremely high-risk, intricate procedure.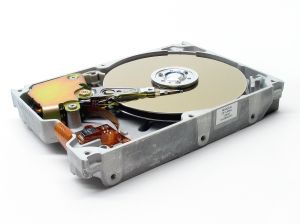 Hard Drive Data Recovery
Recover the data from your hard disk drive with our data recovery service. We can recover data from 2.5" and 3.5" SATA and older IDE disk drives that Spin or Power up. We are also able to recover from M.2/NVME Drives, based on Windows, Linux, and Mac operating systems as long as they are functional. Data can be recovered from laptops and external USB drives.
Data Recovery UK
Data recovery prices shown with an asterisk ' * ' mean that we generally have to send your device away to our recovery agent. Your device is taken apart in a dust-free environment and an attempt at recovery is made. A non-refundable diagnosis fee of £129 applies. An estimate is given to recover the data at which point you can proceed or decline.




Service Type

Price excluding VAT

Data file Recovery on a drive with read or write errors / bad sectors
£189
Data Recovery on a drive not spinning up
* From £700
Data recovery on a drive making a clicking noise
* From £700
Data Recovery from a non recognised Solid State Drive (SSD)
* From £700
Data Recovery from a non-booting computer
£189
Data Transfer From OLD computer to a NEW computer
charged at our normal on-site rates.
Recover Photos from SD Card or camera
£189
Recover Deleted or Corrupt Data from a USB stick
£189

Recover Deleted or Corrupt Data from an SD Card

£189

Recover Deleted or Corrupt Data from a Micro SD Card

£189

Recover Deleted or Corrupt Data from a Compact Flash Card

£189

Recover Data From iPhone or Android Phone

£229
Pricing excludes V.A.T.

All areas of London are covered for data recovery services including Croydon, Bromley, Sutton, Merton, Wandsworth, Lambeth, Lewisham, Greenwich, Richmond, Hammersmith and Fulham, Westminster, Ealing, Brent, Camden, Islington, Hackney, and Newham. Please call us on 020 3095 7740 for more information or via our contact us page.
Book An Appointment
Please complete the required details, giving as much information as possible.
Business IT Support in London is available Monday to Friday (9am to 5:30pm). Out-of-hours appointments available with a supplement, subject to engineer availability.
All our IT engineers are DBS security cleared.