Fixed Price SEO PLANS (Search Engine Optimisation)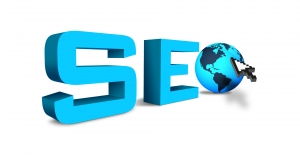 A position on the first page of Google is paramount to a successful online marketing campaign. Around 50% of people click the first link shown on the results page, whilst only 1 or 2% click the links at the bottom of the first page. That says a lot about why SEO is so important. If your website is way down in the search results, or even not at all, chances are, only a few people will reach your site.
Even though the bottom of the first page only yields a 2% click-through rate, this is a remarkable amount of traffic.
There is no point in trying to sell a product when the facts speak for themselves. We don't use marketing hype, we simply show you the facts and allow you to make your own informed choice on which SEO expert to use for your online marketing strategy. There are many Search Engine Optimisation specialists available to undertake your project -
So Why Choose Us as you SEO Agency?
What We Do
Our goal is to improve your overall position on Google. Whilst there are many other search engines out there such as Yahoo and Bing, we only concentrate on the market leader as the others eventually follow suit. The first step we undertake involves an initial consultation with you to gain an understanding of your goals. Let's be clear - No one can ever "Guarantee" a top placement. What we do guarantee is an "improvement in placement" which leads to an increase in visitors to your site.
Following this, we start to build up an action plan with you which will allow us to significantly improve your placement on Google. Each month, you will be provided with SEO Reports and traffic Statistics so that you can see the work that is taking place and any improvements that have been made.
What We Don't Do
We do not use any "Black Hat" or unethical methods to improve your placement on Google. All our SEO techniques are organic and achieve a higher placement naturally. We do not make guarantees we cannot keep. When we build links to your website, we try to stay clear of reciprocal links and target one-way links only.
What We Charge - Fixed Fee
We charge per hour for SEO work. Many clients set their own budget to spend on SEO and we work with them providing a set number of hours per month. Why not subscribe to a Semrush Free 7 day trial, one of the worlds best SEO tools.

When We Charge

You are first charged a setup fee which includes your consultation and allows us to research and develop your website and keyword terms to achieve optimum results. Only when we gain you a top position on Google do you actually pay the monthly charges as outlined above.
Each month, we will then continue to work on maintaining and improving your Search Engine Placement and provide support to you where required.
SEO Agency London | SEO Training London | SEO Joomla London | SEO Specialist London | Google Search Engine Optimization |