Social Media is HUGE!
You may not be interested in it, or even agree with it. You may think it's just a complete waste of time but lets look at some statistics.

As you can see from the chart above, The most used websites are Facebook, Twitter and Google.
(source: http://moz.com/top500)
Why You Need To Offer Your Customers Free WiFi Internet If You're A Nightclub Owner or Host an Event.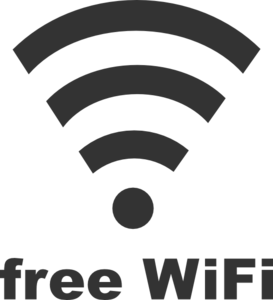 With Social Media dominating the internet right now, you'd be a fool to not be a part of it. Social Media allows your "Followers" or those interested in your event, product or service to communicate their thoughts, feelings and overall perception of your offering to their friends, and their friends friends and so on.
But what if you have a nightclub in a basement or more generally, an event or even a shop where your customer has poor mobile phone reception.
Chances are, you've just missed out on Free Publicity because your customer couldn't post an update to their Facebook or Twitter page. To a non  savvy, this may sound ridiculous, but seriously, do you know how much time people spend on Social Media websites?
By offering your customers Free Internet Access in your venue, you increase the chances of your customers being able to talk about you and promote you to their circle of friends and their followers.
The more people that follow your brand – the wider audience you can target your marketing towards.
When your customer logs-on to your Free internet service, you can automatically redirect them to your Facebook or Twitter page. This is invaluable if you're hosting an event.
Setup and Installation Costs
Chances are you already have an internet connection in your venue but we discourage sharing this connection with your customers if you're hosting a large event greater than a handful of customers.
The installation of a second connection costs around £129 for a new BT line and then around £55 per month for a business grade internet connection and around £16 line rental per month. The equipment needed for your broadband internet installation within your venue depends on the size of the venue. A special router is needed that is capable of providing internet access to your customers as well as redirecting them to your "call to action" page –  The page where you would like them to participate.
This type of router costs around £300.
To ensure connectivity around all areas of your venue, you would require wireless extenders to boost the free wifi signal around your event. These typically cost around £150 per device.
That's a small price to pay for free on-going publicity.
---
SysFix provide a range of internet access options for events, nightclubs and small businesses tailored to your needs. For more information, please call SysFix on 020 30957740 for a no obligation chat or to order, please purchase the standard setup below.
Broadband Packages For Nightclubs and Events

Offer Your Customers Free Internet Access
Salesprice with discount:
Price excluding VAT:
£534.00
Discount: