WHY CHOOSE
SYSFIX IT SUPPORT?
---
If you're considering a managed IT support service for your business, you've come to the right place. Most small businesses require some degree of IT Support but like most things, you never quite know who to trust or what service would suit you best.
SysFix are a friendly, customer-focused team, that provides a range of IT Support Services to support you and your business. All staff members are DBS cleared for working with children and vulnerable adults, with a clear criminal history.
We aim to be your one-stop shop for all things tech, whether that's procuring new equipment, or supporting the systems you already have in place.
We offer a no-obligation consultation to better understand your needs, during which we will put together a tailor-made, IT Support package.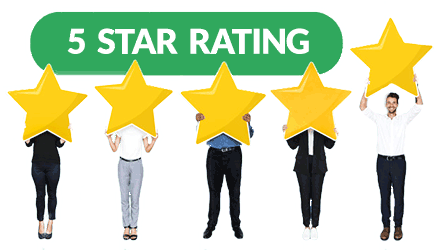 When I had given up all hope I contacted SysFix. They solved what no one else could. I contacted Microsoft initially and they had said I should do a fresh install and wipe all my data because I had a virus, but within 20 minutes of contacting SysFix they troubleshooted the problem and fixed it, no need to wipe anything, just uninstalling one app that was causing the network issue.

SMEs
We work with Small and Medium businesses, up to 200 employees in a range of sectors.

CHARITIES
Not for profit organisations receive preferential rates and discounted software.

STARTUPS
Helping new businesses establish secure IT infrastructure and IT Best Practice.

INDIVIDUALS
Providing technical assistance on-site and remotely across the world.
HOW DOES A BUSINESS IT SUPPORT CONTRACT WORK?
---
With our small business IT Support packages, you and your team will have unlimited access to our managed IT services helpdesk. You're charged a fixed monthly fee for unlimited usage of our service. Simply log a support request and our team will take care of the rest. Explore the many benefits of an IT Support Service.
We centrally manage your network security and antivirus protection by updating your computers and servers when required and informing you of any critical issues needing extra attention.
FIXED PRICE
IT SUPPORT
---
Our small business IT support services are based on a fixed monthly fee. Your monthly IT support costs depend on the number of computers, servers and network devices you have along with the type of support plan and SLA you require. If you're looking for an IT support company in London or computer support for small businesses, you're in the right place.
Our premium package removes any up-front costs associated with purchasing antivirus and security software as well as including unlimited on-site support when we are unable to fix an issue remotely.
IT SERVICE LEVEL

A Service Level Agreement is our promise to you that we will deal with your support requests within a given timeframe. Our SLA depends on the type of package you select and the priority or business impact these have on normal business operations.
IT PROCUREMENT


With our expert knowledge and approved suppliers, you can avoid costly mistakes by outsourcing your IT procurement to us. We source the most appropriate server, computer system and software solutions to meet your individual requirements.
IT CONSULTING


Whether you're looking to improve security, upgrade servers or consider a move to the cloud, our IT consultancy service provides you with the answers you need to make informed decisions for your business.