Small Business VOIP Packages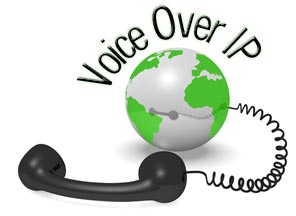 Voice Over IP (VoIP) is a method of making and receiving telephone calls using your broadband connection as opposed to using hard wired solutions such as those provided by the big TELCO's such as BT, AT&T, TalkTalk and Virgin. The major benefit of VoIP is cost as voice over IP services are significantly cheaper than traditional phone systems. VOIP is a genuine alternative to traditional office PBX systems without the expense and long contract durations.


SysFix provide a range of VOIP solutions for both home and business ranging from a single handset through to an entire office. Voice Over IP can dramatically cut your call charges and line rental.


Benefits
Benefits of VoIP
Lower line rental charges over rival providers such as BT. Line rental can be as low as £4 per month!
Greatly expandable as you grow without high costs of installing new lines.
No lengthy contracts like those associated with ISDN PBX systems.
Make and transfer calls at zero cost between other phones on your system.
Reduced call charges with the option to route different calls through different providers to cut costs.
Option for custom voicemail and voicemail to email support.
Option to set up a menu system to route calls to correct department.
Option to set time based rules to route calls.
Option to have remote extensions such as home wrokers as part of the same system.
Can be managed by you.
Set up unlimited extension numbers, rules and greetings.
Set up call queuing systems.
Fax to e-Mail option.
The benefits of a voice over IP system are huge.