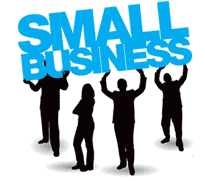 Starting A New Business can be stressful. We take the hassle out of procuring and installing all hardware, telephony and networking equipment whilst you concentrate on what you know best, "Your Business". Our team of IT experts will plan everything based on your business requirements and budget, installing your computers, server and Internet connection.
ISDN Circuits & PBX Telephony SIP/VOIP
Your new office will need a business telephone system. There are various options available and we will advise you on what route to take based on your requirements.
We are able to obtain discounted lines and installation charges if you choose an ISDN option as we have access to BT Wholesale. Newer technologies are available which use your Internet connection to make and receive calls. The major benefit is cost.
Internet Connectivity
Most businesses rely heavily on the Internet. We will advise you on which package best suits your needs. There are many Internet providers on the market so we recommend speaking to us first before simply signing up with BT broadband installation. This is a common mistake that many companies make without knowing the pros and cons. We can arrange DSL and SDSL broadband connections, Leased Lines, LanLinks and Fibre connections and cable.
Networking
Your office may already have CAT5e or CAT6 cabling installed, but if not, we can help source a supplier to install cabling in your office.
Small networks can be cabled by us directly. We will advise you on what hardware is needed to form your network and to protect your office network from the outside world. We will provide routers, switches and firewalls to fit with your budget. We do not stick to a particular brand as each client has different needs and budgets, however we do try to stay as close to the Cisco end of the market as possible due to their proven support and reliability.
Desktops & Laptops
All our clients are unique and have different requirements. Some travel more than others, some work in highly intensive CAD and Graphics businesses whilst others may simply have a very low budget. Whatever your business model and budget, we will provide you with our recommendation based on your business requirements. All our machines are custom built and are not off the shelf. This ensures you only pay for what you need and only the latest technology is used. Unlike high street stores, we do not have ready made PCs, they're built, custom to you! This also ensures that only the latest parts are used.
A server can have many functions. VPN for remote access and home working, Microsoft Exchange
E-Mail, Website Hosting, the list is endless. What's important is that we can advise you on the most appropriate technologies for your business. Like Laptops & Desktops, Servers are built to your requirements. They're not taken off a store room shelf, they're custom to you and your business.
Once your new office is established, we offer ongoing IT Support Contracts from as little as £15 per machine per month. Server support contracts also available. Not every business has the luxury of employing their own IT Helpdesk, that's where we come in. After hours, weekend and emergency IT support also available.